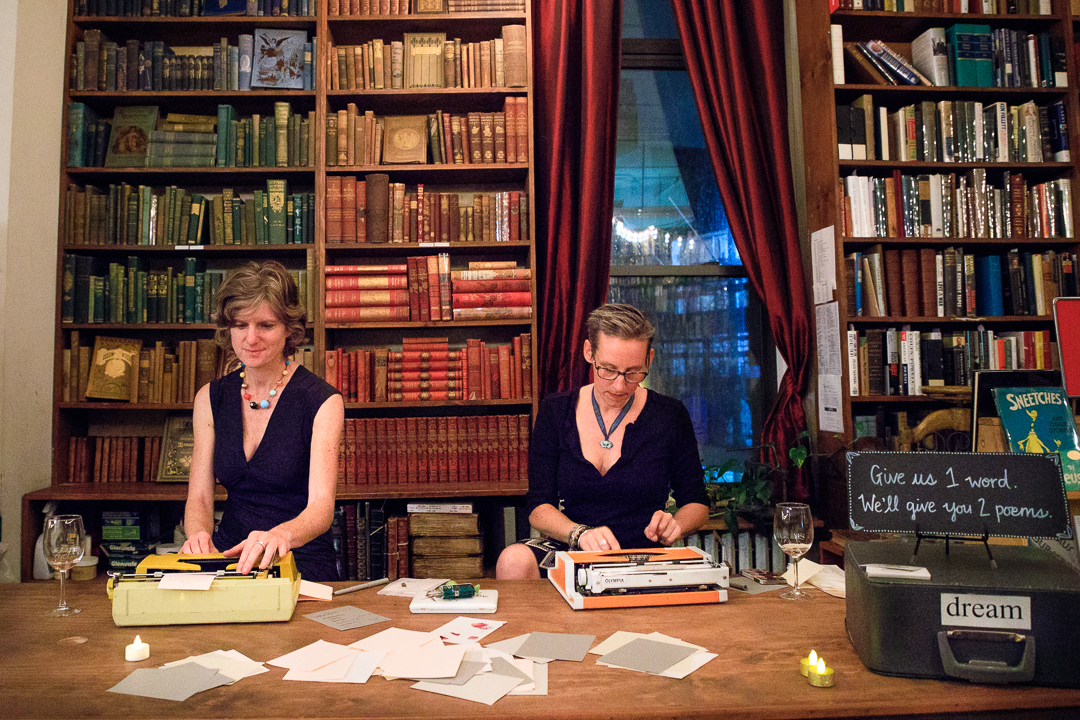 Typewriter POETS FOR HIRE!
Add a unique literary twist to your party and give your guests with an experience they won't forget. We bring two vintage typewriters to your event and invite guests to give us one word or a short phrase. We then type up two original poems, right on the spot, and give the poems away. Our work is equal parts intuition and connection, and the poems offer a wonderful place for the recipients to reflect and connect.
Think of us for your special event - a wedding, dinner or office party, corporate training, product launch, festival, or any other gathering that will shine a little brighter with poetry! Cost is $200/hr. Fill out the request form below and we will contact you shortly!